We are absolutely delighted to announce that out of hundreds of professionals from across the region's beauty sector we are the very proud winners of The Midlands Beauty Industry Awards 2019 Best Hair Styling Team.
The event is now in its 2nd year and creates a platform to acknowledge those amazing stylists that work tirelessly to keep you all looking stunning.
We all know just how quick the beauty industry has grown over the past 10 years and how it continues to do so at an immense rate.
It is a fantastic feeling to be at the forefront of an industry known for promoting excellence, setting trends and turning our clients dream looks into a reality.
The competition was fierce and the crown for Best Hair Styling Team not easily won, but here at Donovan Hair and Beauty we strive for more and on the night it paid off!
It's said that the winners of these awards reflect the creativity and talent within the profession and we feel that as a team this is what we represent here at Donovan Hair and Beauty.
As the salon owner I am ecstatic to win such a prestigious award and can't praise my amazingly, strong team enough.  It's fabulous to put Blaby, Leicestershire on the map as a 5 star salon.
Our approach and dedication to our clients has enabled us to double in growth over the past two years.
In order to keep achieving as a salon and bringing you our amazing clients the best of the best the team go through a continuous training program to keep the standard of the salon high and hit the level of excellence you have come to expect.
Long may it continue and here's to future excellence.  What can we say, we simply love what we do!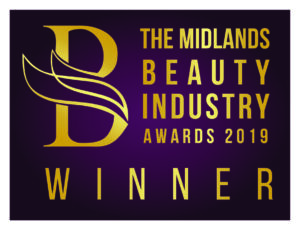 We're looking forward to celebrating with you on your next visit to our award winning salon.  If you haven't booked your Christmas appointment yet call us today, as appointments are filling up fast.